Latest School Calendar Events
Sports day - 1st attempt

05

May

2017

SATs week

08

May

2017

Family Assembly

12

May

2017

9:15 am - 10:00 am

Music Assembly - Choir school band and selected soloists

12

May

2017

9:15 am - 10:15 am

Sports Day - 2nd attempt

15

May

2017
Class 1 had a super time at Colne Valley Museum learning all about Victorian Children. A big thank you to all the parents who supported us and a special thank you to Mrs Ripley who, with the help of the children, made lunch for 40 of us !
Happy 21st Birthday to our lovely school!
This fantastic cake was made by Mrs Kowalczyk and was the main prize at the birthday tea, which was held on Friday.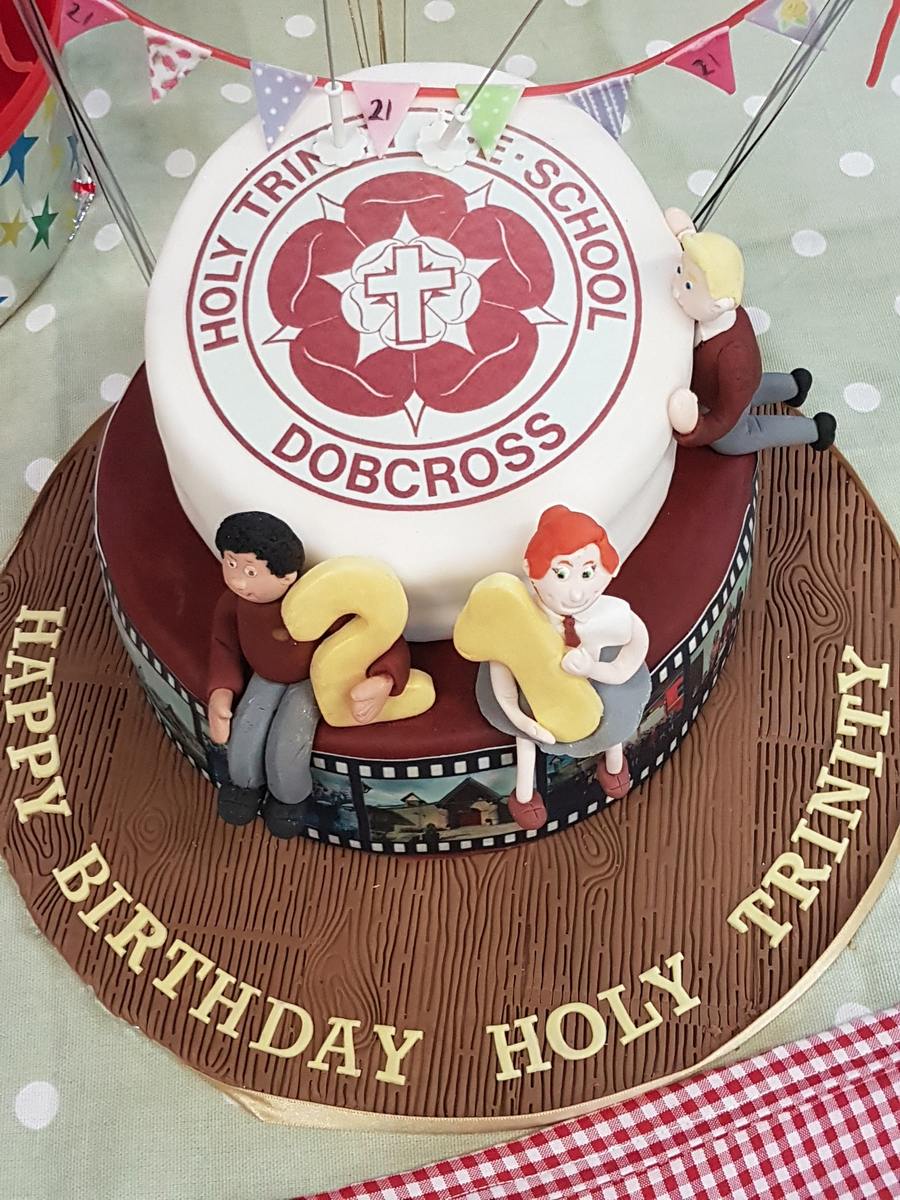 During Science week every class visited MOSI in Manchester for a science workshop and to have a try at the scientific experiments in the activity room.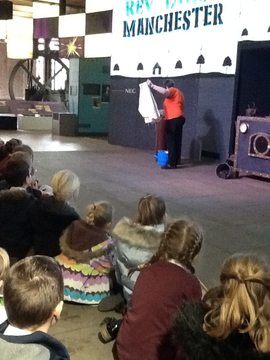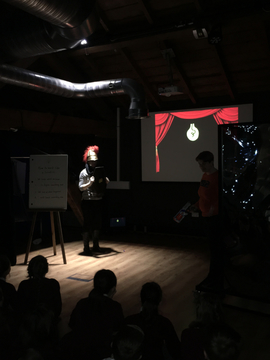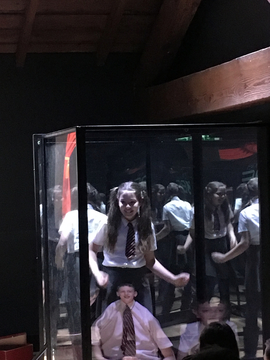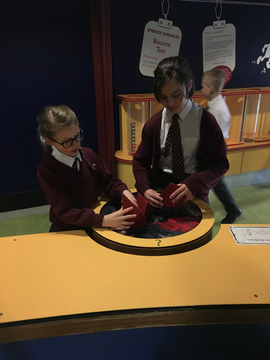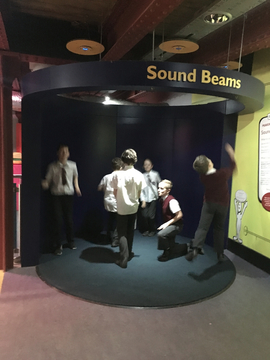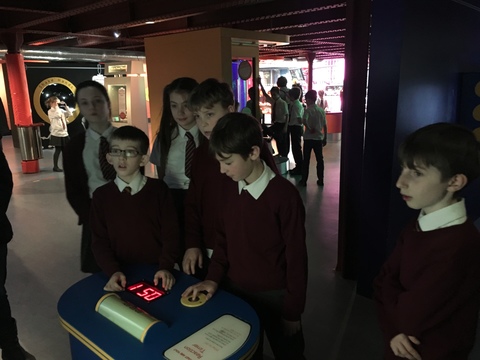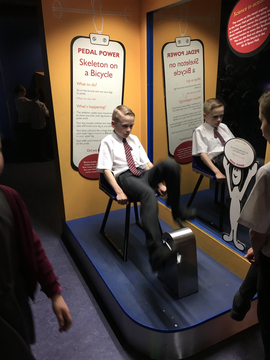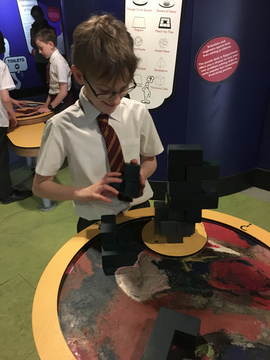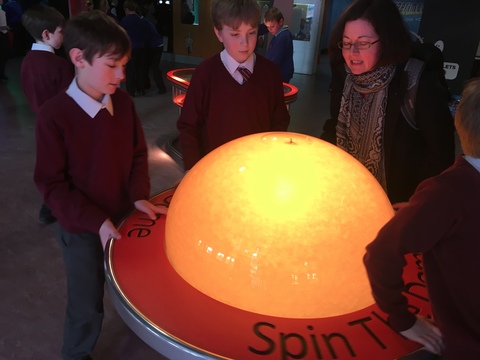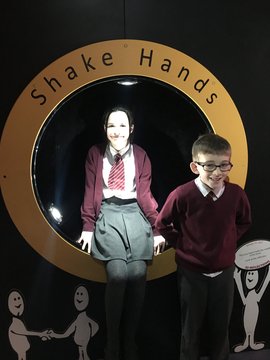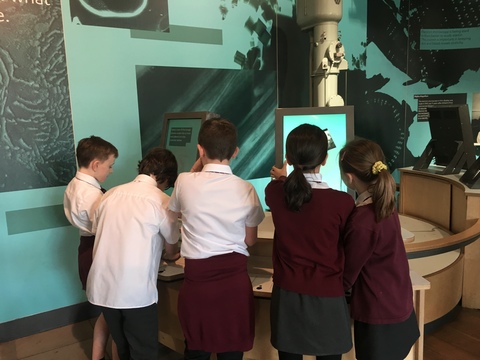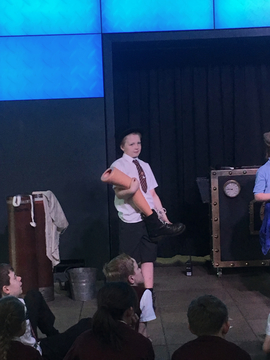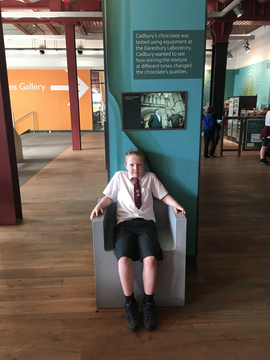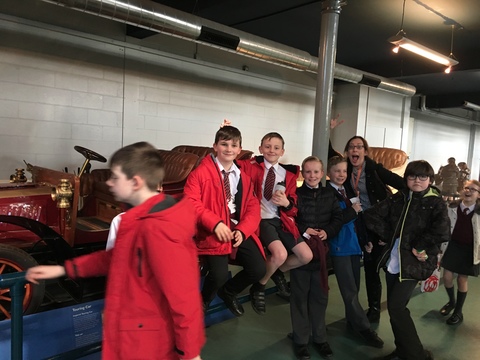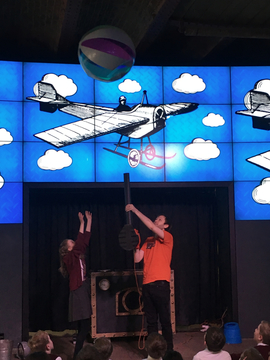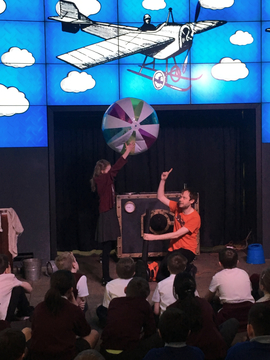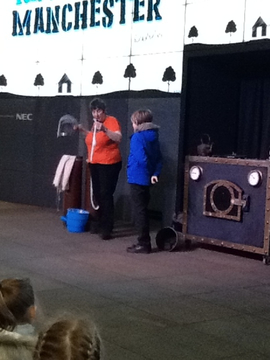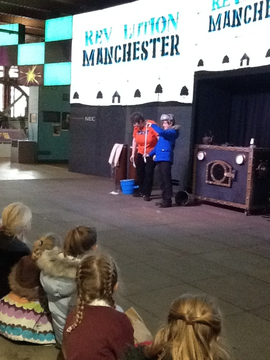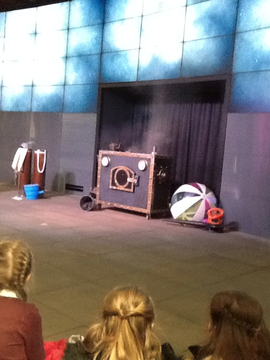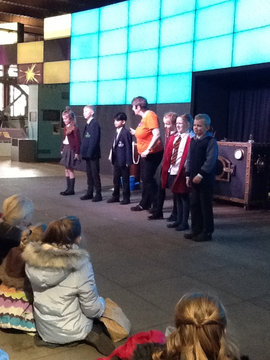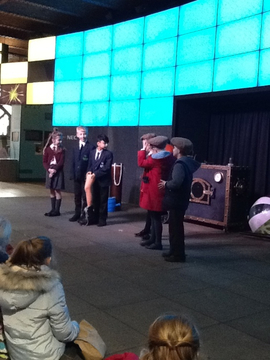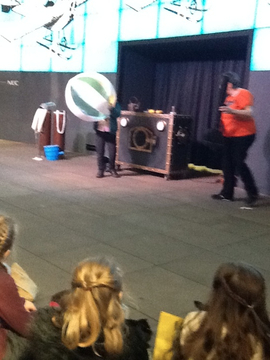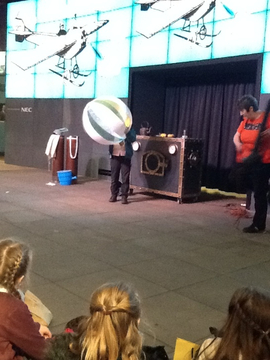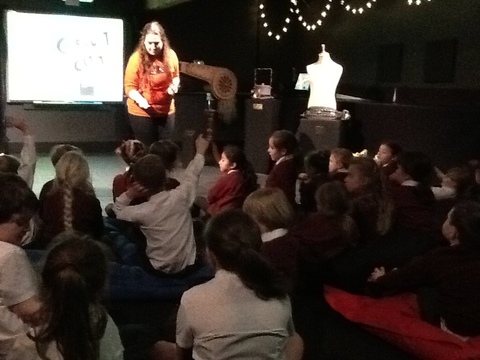 The children worked collaboratively to solve their problems on BLP problem solving day
Reception and Class Five had to build the tallest tower possible with newspaper.There was a prize for the tallest, free-standing tower that could support a creme egg.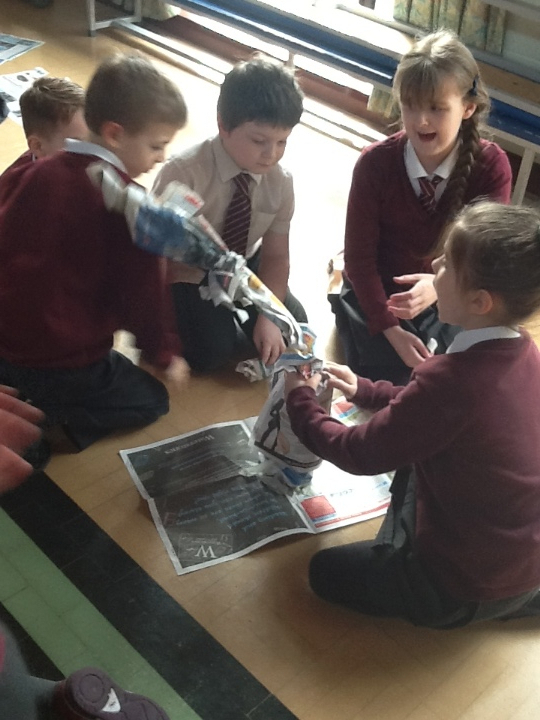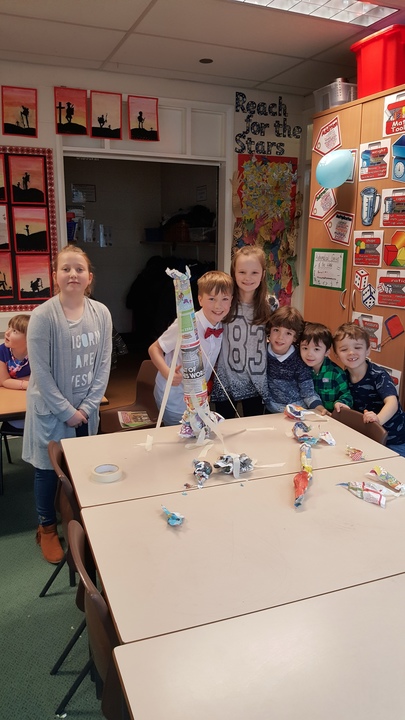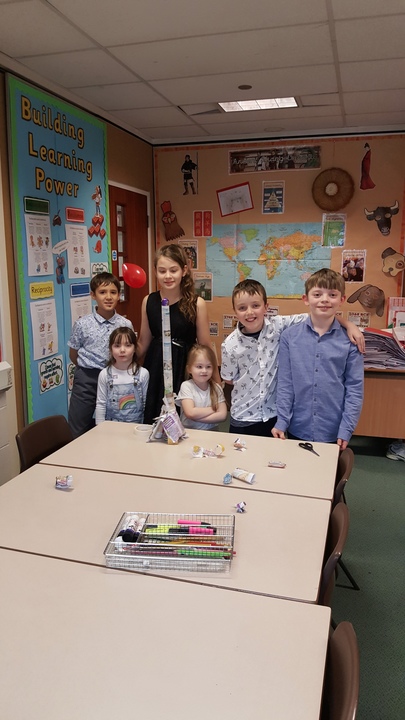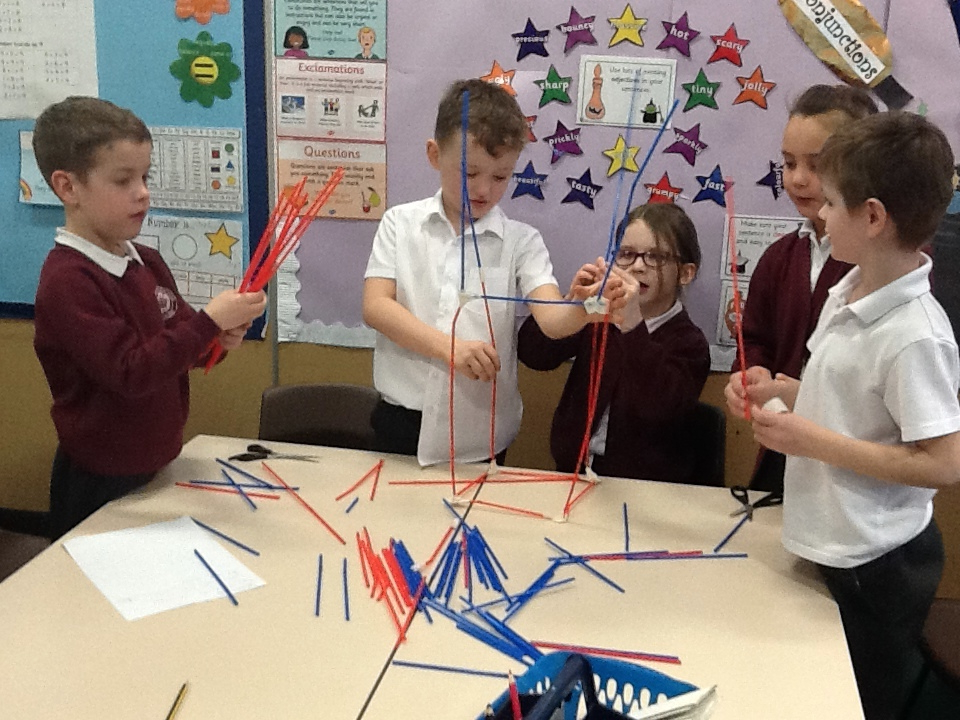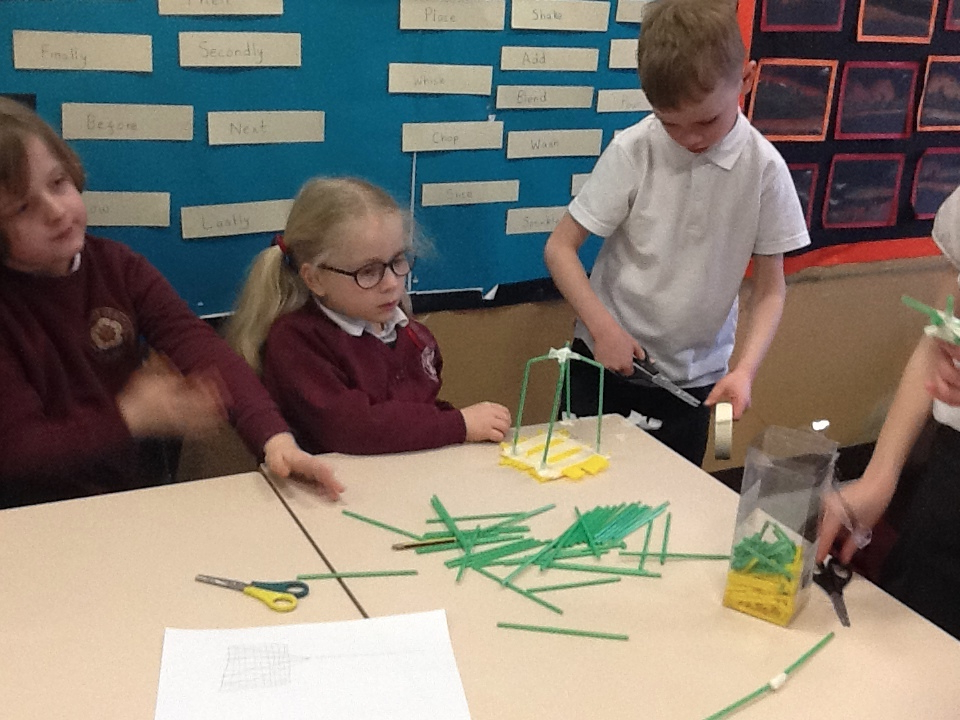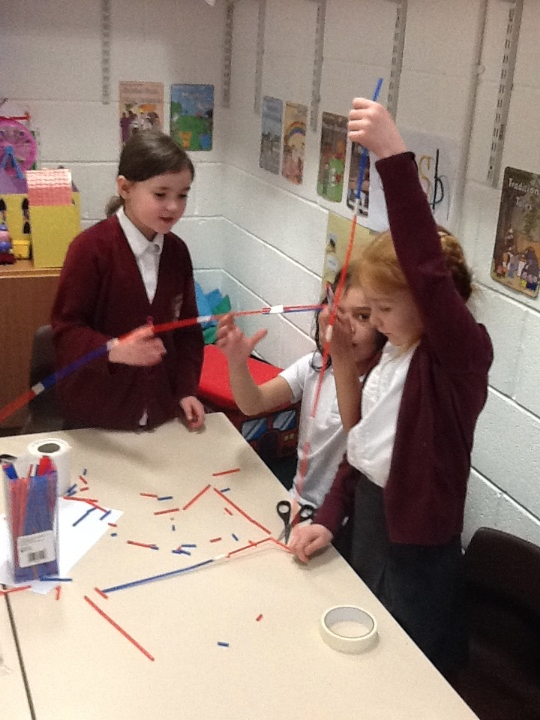 We were delighted to have a visit from Bishop Mark earlier this month. He came to present us with our "Outstanding School " certificate from the recent SIAMS inspection. A special well done to all the children and staff at school for this fabulous result - especially Mrs Cooper - Hobson our RE co-ordinator who has worked hard to ensure we provide an enriching RE curriculum that is deserving of this award.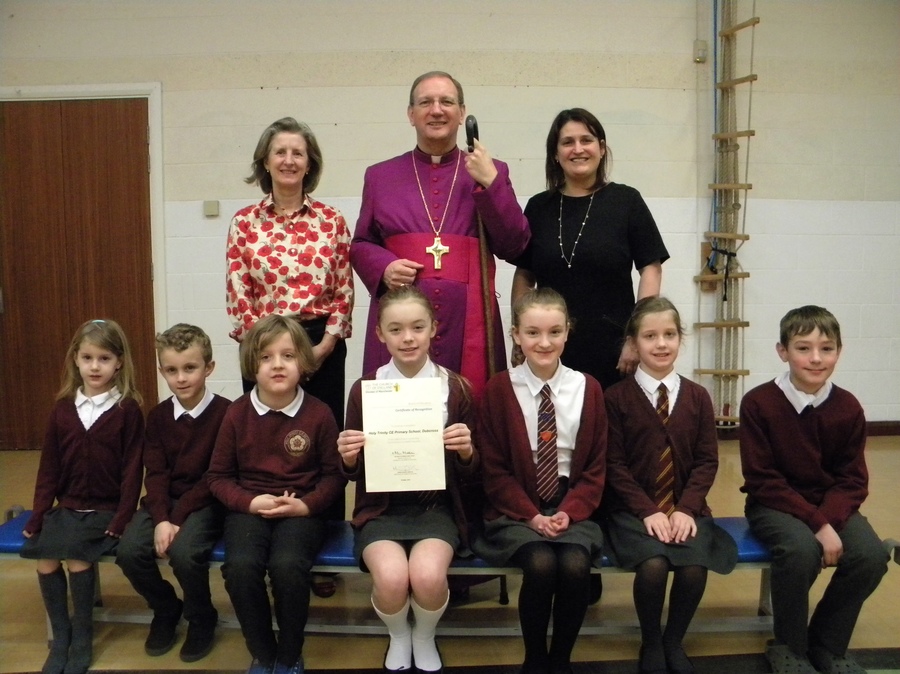 Congratulations to our Maths Champions !! They won their final at Knowsley School and now are the mathstermind champions of Oldham - Well Done !!!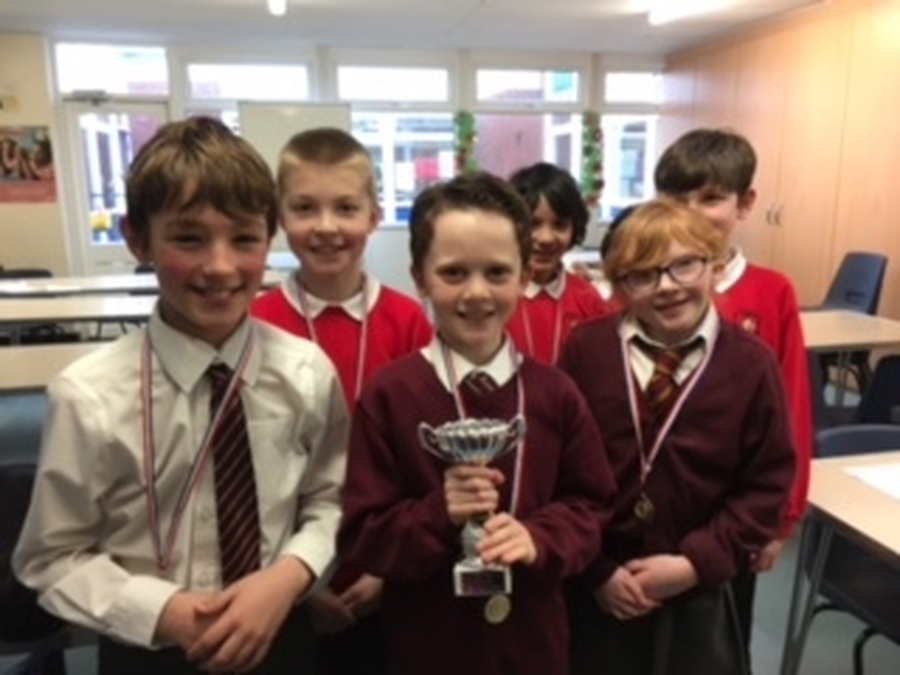 Term dates can be found in the Parents section under Letters
Great News !!!! Holy Trinity CE School has been named in the top 250 state primary schools throughout the country in the recent Sunday Times survey of state schools. They came 67th in the survey and are the only school from Oldham to make the list. A super result for all our children, staff, parents and all who work together to make Holy Trinity such a wonderful place to learn!
Once again our choir delivered a wonderful performance when they joined together with Saddleworth 'Sing for pleasure choir ' at Holy trinity Church for the carol concert last week. The church was full and the audience enjoyed listening to the beautiful singing from both the choirs and joining in with the carols.Mrs Williams and all the staff were very proud of them.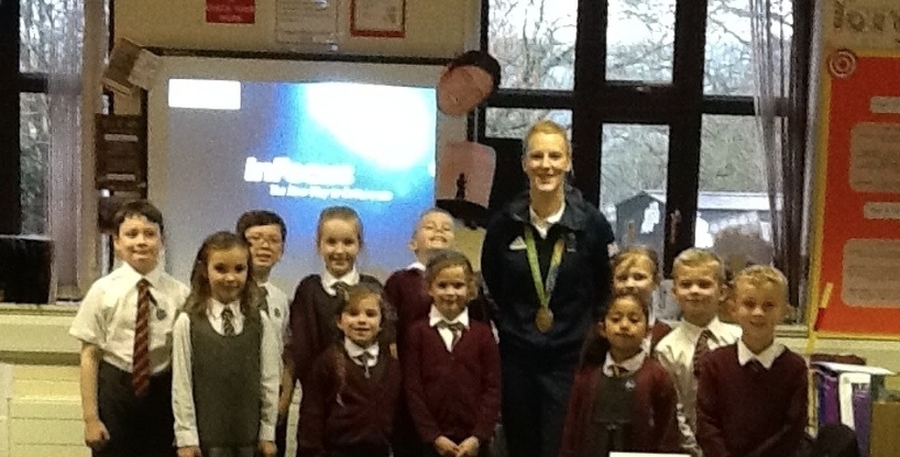 We had an extra special guest today in school, Hockey ' GOLD MEDAL WINNER' - Nicola White came to visit and tell us all about her amazing achievement and her experiences in the Olympics this summer. Thank you Nicola - you really are a super star.
Findings from recent Parent Questionnaire can be found on the parent page under letters.
MISSION STATEMENT
Our Mission Statement
Holy Trinity Primary and Nursery school is a Christian community in which pupils, staff, parents, governors and parishioners are working together, within a safe, healthy and stimulating learning environment, to achieve education of the highest possible quality, in order to prepare pupils to meet the challenge of their futures.
We celebrate the value of each child and set high expectations of them in our endeavour to sustain and develop their gifts and talents.
Aims for our School
To create and sustain a happy environment in which all can experience and develop a love of learning through actively promoting positive relationships between all adults and pupils;

To build upon the positive strengths of our School Community, it's building and environment; endeavouring to use the schools resources to the best of our ability.

To recognise and celebrate the value of each child and to help individual children to reach their full potential in all areas of their development by setting standards and expectations at the highest level.

To strive for excellence in all we do in providing the highest quality teaching and learning situations, using a rich variety of activities within a broad, balanced, and coherent curriculum.

To ensure that all children receive their statutory entitlement within the legal requirements of the National Curriculum.

To ensure that all children are provided with the highest quality resources for learning, within the constraints of the school budget.

To develop further children's understanding, skills and knowledge necessary and relevant to their adult life within a rapidly changing society.

To seek to provide equal opportunities for all, irrespective of race, gender, disability and background.

To foster a Christian ethos in which children develop a respect and understanding of Christianity through living within a caring, loving and committed community.

To foster a respect and understanding of different faiths, cultures and backgrounds.

To develop children's personal responsibility, sensitivity to their environment, social skills and cultural awareness within the School Community and in the wider context of local, national and world issues.

To enhance communications between staff, governors, parents, parishioners and the local community of Saddleworth and develop further their involvement within our School.
SINGING SUCCESS
On July 1st in Heaton Park, Manchester, there will be a concert to commemorate the centenary of the Battle of the Somme. One choir from each of the nations of the United Kingdom has been chosen to form a National Children's Choir and we are delighted that Holy Trinity School Choir has been selected to represent England. This is an immense privilege and we are sure that it will be a memorable experience for all the children who are involved.

The choir also won the Dr. Eileen Bentley Choral Shield for the most outstanding choral performance at the Oldham Schools' Music Festival on Friday 17th June. The adjudicator praised the choir for its confident part singing, excellent diction, wide dynamic range, variety of timbres and exceptional musicality. The award was shared with St. Matthew's School, Chadderton. This was an exceptional achievement as the festival was held over five full days and a large number of choirs competed for the shield. Well done to all the children for their hard work and excellent performance.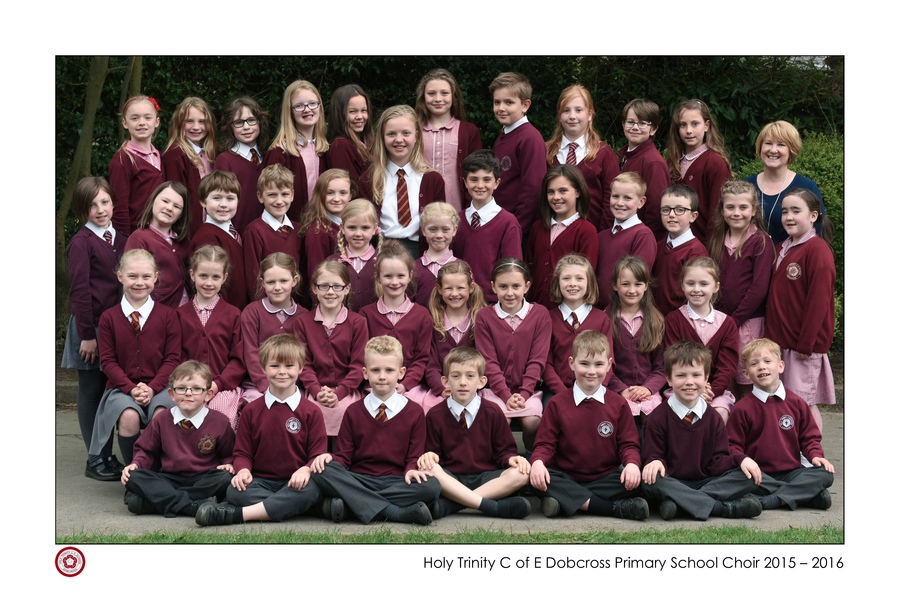 We would like to thank Mrs Williams, Mr Jackson and the School Choir for all the hard work they put in preparing for the Battle of the Somme Centenary Concert in Heaton Park last Friday.
Being one of only two schools representing England in a specially formed National Children's Choir, the children did a fantastic job of marking the sombre occasion and representing school at such a highly prestigious event.
You can see some footage of the concert at:
http://www.manchestereveningnews.co.uk/news/greater-manchester-news/battle-of-somme-centenary-manchester-11552350
[scroll to 19:55]
If you were there at the event, we would love to hear your comments. Please email them through to info.dobcross@oldhamlea.org.uk