Class 4
Teacher – Miss Catherine Scowcroft
Music teacher (Wednesday PM) – Mrs Deb Williams
PE teacher (Wednesday PM) – Miss Gill Smith
Spanish teacher (Wednesday PM) – Mrs Ripley
RE teacher (Wednesday PM) Mrs Susie Cooper Hobson
Teaching assistant – Mrs Susie Cooper Hobson
Please see below the areas and topics Class 4 will be covering this term.
Roald Dahl Day celebrations!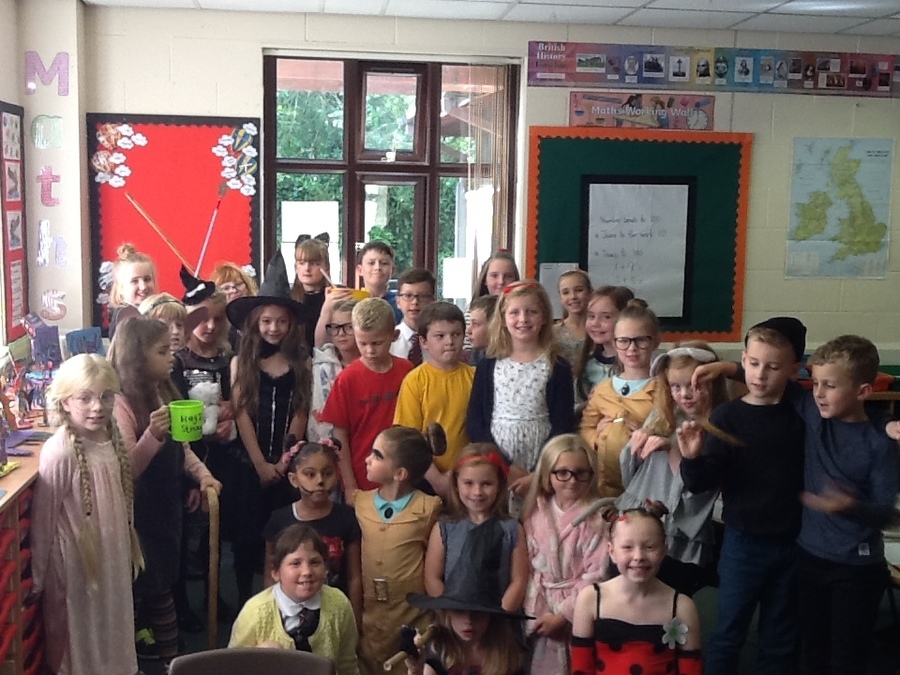 This year Class 4 are taking part in the Linking Project. St. Patrick's Year 4 class came to visit Holy Trinity and spent the morning doing craft activities. The children really enjoyed making new friends and can't wait to go and visit St Patrick's school.
Class 4 collaborated to produce some Remembrance Day art work
United Utilities visited Class 4 to talk to us about water. We learnt lots about the water cycle and how water is used and treated.
Class 4 visited Castleshaw as part of their Science topic on animals and their habitats. We learnt all about the different animals you would find around Castleshaw. In the afternoon we had a great time in the river and even caught a crayfish!