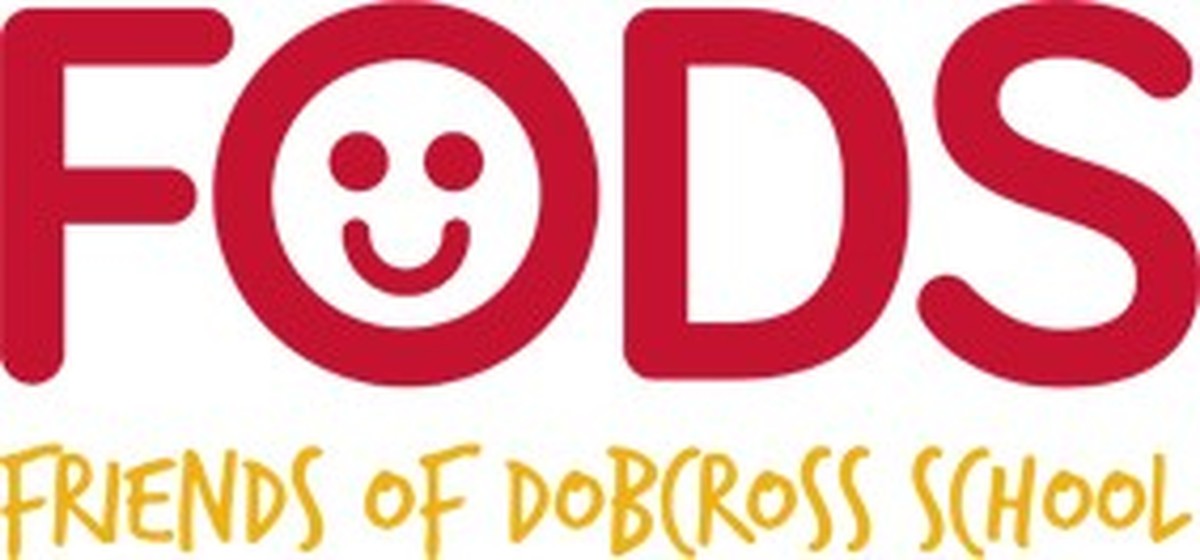 Friends of Dobcross School
The Friends of Dobcross School (FODS) is a registered charity, no. 1056681.
FODs need your help to make our Wild West Fest a success

:
We want to make the Wild West Fest an amazing success again this year, for the children to have a great time and raise lots of money to assist school, but we can only do this with your help.
How can I help?
Volunteer for an hour or more on one of our stalls - Volunteers are much needed. If you, or your family could spare an hour or two to help on a stall please speak to your FODs Class Representative (see below) or contact dobcrossfods@gmail.com.



Bring a Bottle for our Bottle Tombola -

Please bring your bottles to reception before Friday 22 June. This could be water, soft drinks, beer, wine etc.



Buying and selling Grand Draw tickets - Tickets for the Grand Draw have now been sent home with children priced £1 per ticket but will also be available on the day.Ticket stubs and money together with any unsold tickets must be returned to school by Friday 22nd June.



Bring a cake - Bake or buy and cake for our refreshments area. Please bring all cakes to the hall where refreshments are being served.





Decorate and fill a jumble bag - Have your children decorate and fill a jumble bag for our popular jumble bag stall. Bags will be being sent home on Friday 15 June. There will be prizes for the best decorated bags so get your thinking cap on. The theme is Wild West.
Dates for your diary:
Saturday 23rd June - Wild West Fest Summer Fair
Dobcross fete is riding into town again on 23 June with a 'Yee haw!' The popular annual fair which is organised by Friends of Dobcross School (FODS) will be a fully themed Wild West Fest complete with Rodeo Bull, Gold Panning and Horse Shoe Toss.
From 1 – 5pm aspiring cowboys and indian's can pit their wits against the Cowboy Bungee Run and Western Assault Course, race on Bouncing Broncos and slip down the Wild West Slide. They can try their hand at archery, climb Spirit Mountain and then take a well-earned break at the Watering Hole for drinks, BBQ food and ice-cream. Those who are feeling less energetic can kick back and enjoy 'hoe-down' with Oldham Music School, Infinity Dance and Holy Trinity Choir entertaining the crowds from the live entertainment stage.
There will also be a wide range of traditional side stalls including Pin the Badge on the Sherriff, Apple Bobbing and Bottle Tombola. Not forgetting the school's Grand Draw generously supported by local businesses, with over 30 fantastic prizes including a helicopter flight and hire of a Ford V8 Mustang.
Entrance to the fair will be 50p for children, £1 for adults, with a special family ticket on sale at just £3.
Unlimited ride wristbands will be on sale from Wednesday 20th June to Friday 22nd June outside Dobcross School door before and after school, for the advance price of £10 each (cash only).
The wristbands offer great value for money, with unlimited rides on the following attractions included in the price, they entitles the wearer to -
Rodeo Bull
Wild West Slide
Western Assualt Course
Cowboy Bungee Run
Climbing Wall
Bouncing Horse Racing
Archery
Floating Archery
Unlimited ride wristbands will also be available to buy at the event at £12 each. Single ride tickets are also available for £2.50 each.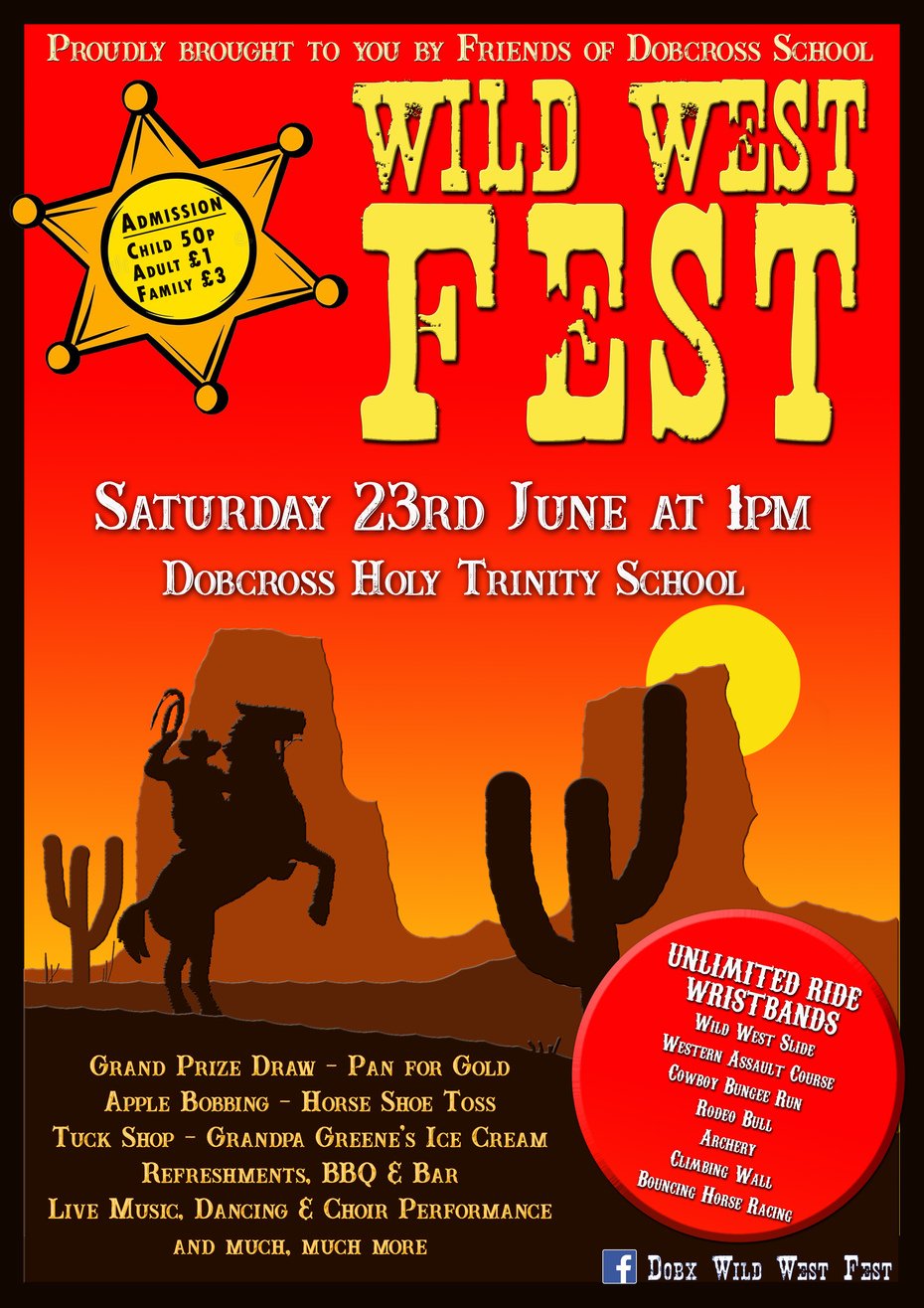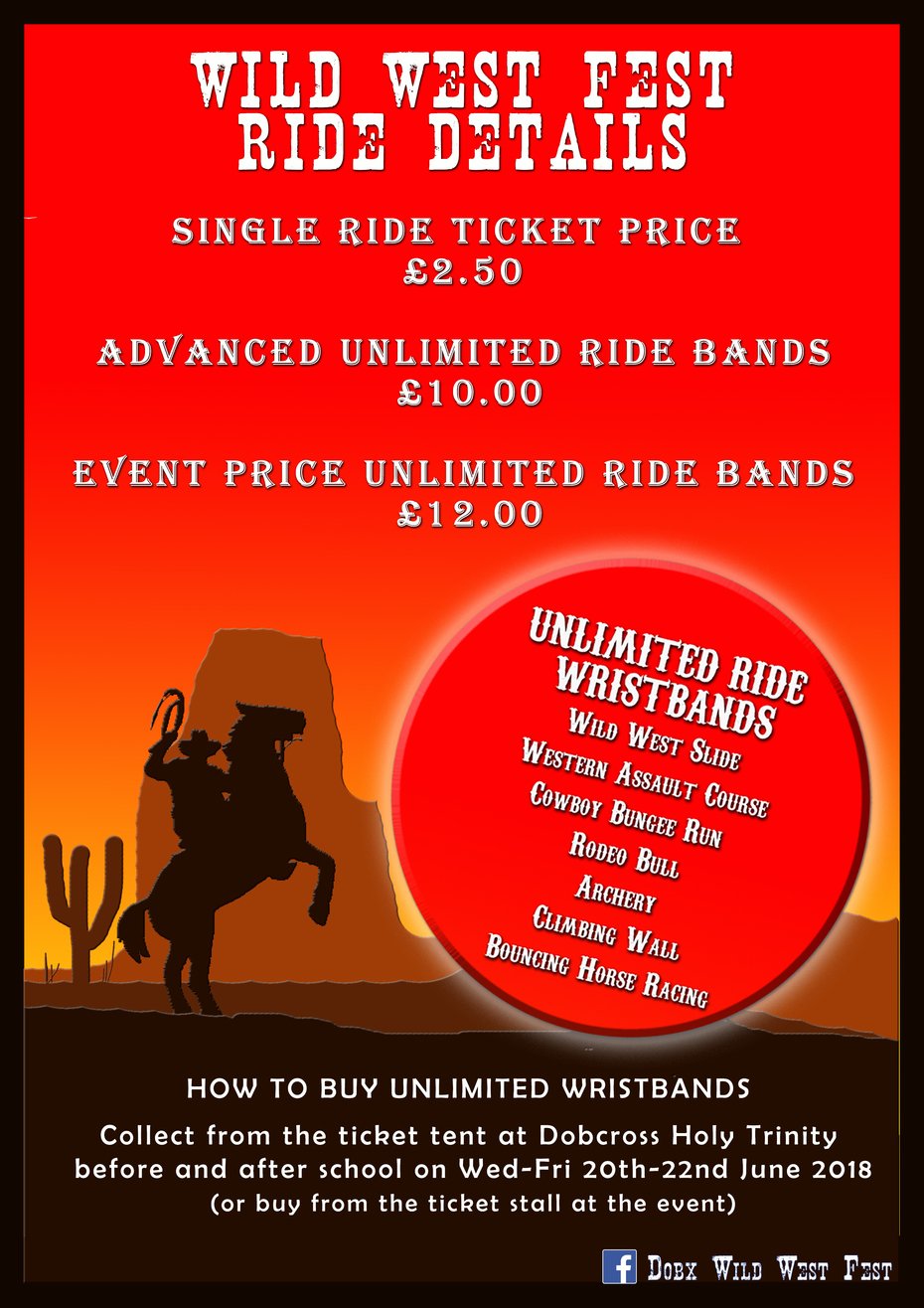 FODS Members
Reception - Jane Bell, Angi Dawson, Louise Glendinning and Kerry Hamilton
Class 1 - Lynsie Ford
Class 2 - Vicky Sugars
Class 3 - Jodie Booth, Chrisi Gordon, Claire Hilton and Carol Oldham
Class 4 - Carolyn Leyland
We are always in need of more members and volunteers. It doesn't have to be a big commitment, just whatever time you can spare. Meetings are held monthly and we meet in The Swan in Dobcross at 7.30. Planned dates are as follows:
2 July 2018
Sept, Oct, Nov dates are to be confirmed.
If you are interested in getting involved, please speak to one of the members above or contact dobcrossfods@gmail.com.
School lottery
Please see below for the standing order form if you would like to join our school lottery. Please fill in the form and forward to the school office.